At Georgia Tough Concrete Coatings, we specialize in providing top-quality concrete resurfacing services in Acworth, GA. Whether you need to revitalize your concrete driveway, patio, pool deck, walkways, or any other concrete surface, our team of experts is here to deliver exceptional results. With our expertise and state-of-the-art techniques, we can transform your worn-out concrete into a durable, beautiful, and long-lasting surface.
Our Concrete
Resurfacing Services
Is your driveway showing signs of wear and tear? Our concrete resurfacing services can give it a fresh new look. We can repair cracks, fill potholes, and apply a high-quality coating that enhances both its appearance and durability. With our attention to detail and commitment to excellence, we will make sure your driveway stands the test of time.
Transform your patio into a stunning outdoor living space with our concrete resurfacing solutions. Whether you prefer a decorative concrete overlay or a more traditional look, our skilled team can create a customized surface that suits your style and enhances your outdoor experience. We have the expertise to bring your vision to life.
3-Layer Flake
Hybrid Floor Coating
If you're looking for a high-performance and visually appealing solution to enhance your concrete surface, consider the 3-layer flake hybrid floor coating. This innovative coating system combines durability, versatility, and aesthetic appeal to transform your concrete floors into stunning spaces that stand the test of time.
A worn-out pool deck can be both unattractive and hazardous. Let us revitalize your pool area with our concrete resurfacing services. We can repair cracks, eliminate surface imperfections, and create a slip-resistant finish that ensures safety around the pool. Our pool deck resurfacing solutions are not only functional but also aesthetically pleasing, making your poolside a true oasis.
Commercial
Concrete Resurfacing
If you own a commercial property in Acworth, GA, we are your go-to concrete resurfacing experts. From retail stores and restaurants to office buildings and warehouses, we can enhance the appearance and functionality of your concrete surfaces. Our commercial concrete resurfacing services are designed to withstand heavy foot traffic and deliver long-lasting results that make a positive impression on your customers and clients.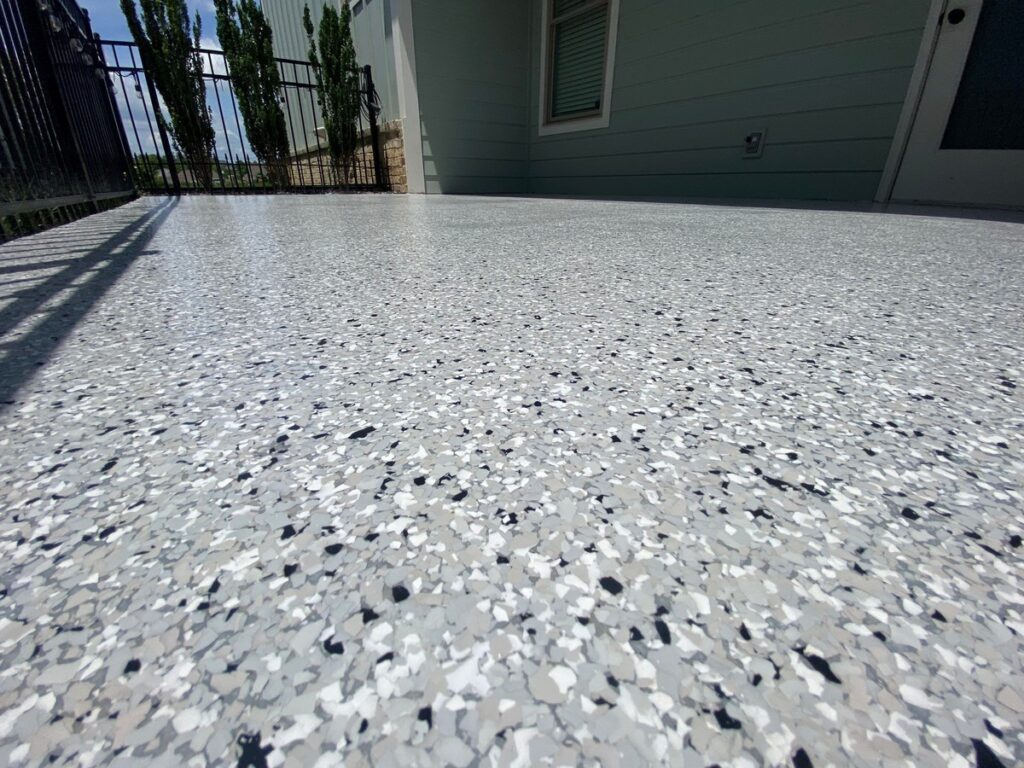 Why Make
Georgia Tough Concrete

Coatings A Good Choice?
We take pride in delivering exceptional craftsmanship and attention to detail in every concrete resurfacing project we undertake. Your satisfaction is our top priority.
Experienced Professionals
Our team consists of experienced professionals who have a deep understanding of concrete resurfacing techniques and industry best practices. You can trust us to handle your project with expertise and care.
We stay up-to-date with the latest advancements in concrete resurfacing technology and techniques. By utilizing state-of-the-art equipment and high-quality materials, we ensure superior results that exceed your expectations.
We strive to provide outstanding customer service from start to finish. We work closely with you, listen to your needs and preferences, and tailor our services to meet your specific requirements.
Our concrete resurfacing services are competitively priced without compromising on quality. We offer transparent pricing and strive to provide excellent value for your investment.
It's Time to Revive Your Property - Get your Free Quote Now!
If you're in need of professional concrete resurfacing services in Acworth, GA, look no further than Georgia Tough Concrete Coatings. We are dedicated to transforming your existing concrete surfaces into beautiful, durable, and functional spaces. Contact us today to schedule a consultation and receive a free quote for your project. Let us help you bring new life to your concrete surfaces.